47% OFF
Smart Food Cutter 2-in-1 Knife Cutting Board is the fast, easy way to chop vegetables, fruits, meats, cheese and more.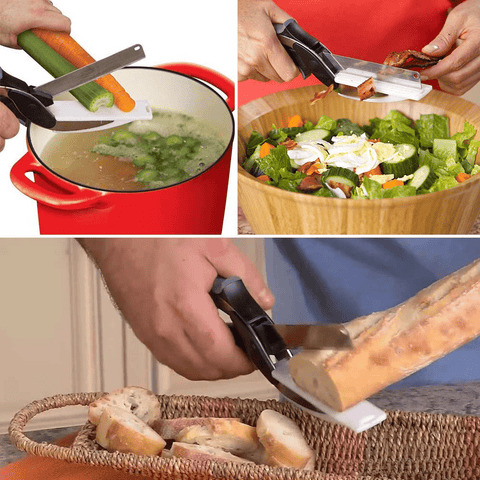 A small compact kitchen utensil, which replace a full set of knives and cutting board. Use these unique kitchen gadgets to replace your food chopper, food scissors, vegetable slicer, and fruit cutter and other kitchen eqiupment.
Use Ekeamz Food Cutter in your kitchen, on picnics, or when camping or hiking,Get it NOW and turn cooking into an easy, pleasant fun adventure.
We use Stainless Steel for the sharp blades, which cuts any vegetable food quickly and easily. You'll be able to cut greens, make creative food decoration for your dishes, slice any food and much more using our super kitchen tool.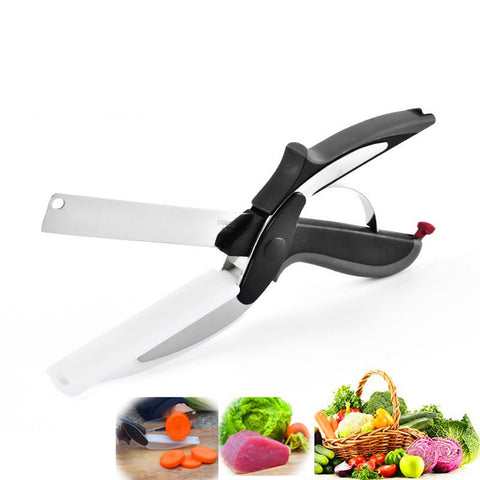 The silicone grips are based on the ergonomic design that will comfort the palm of your hands.Make cooking easy and enjoyable.Safety latch prevents from accidental cut also make it easy storage.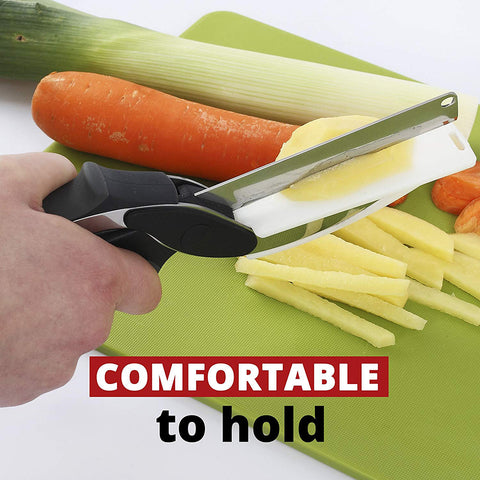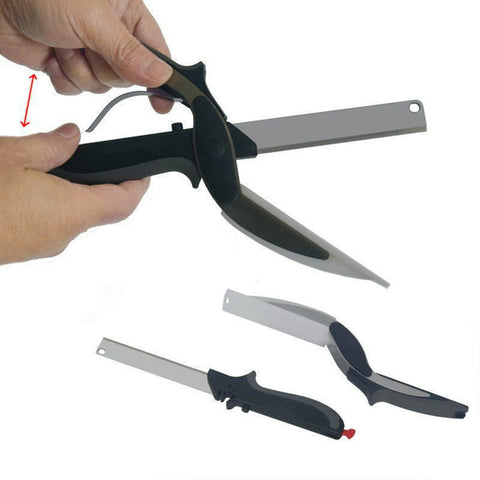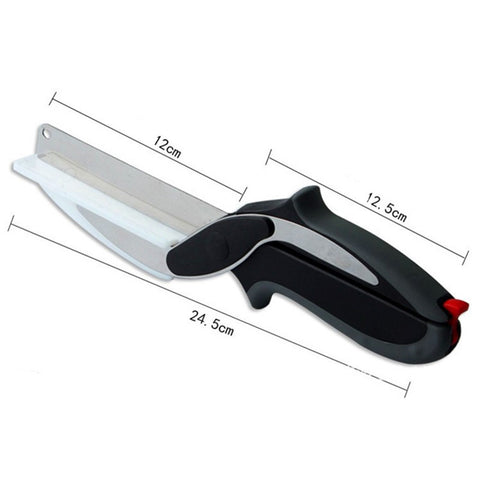 Extremely easy to use and clean. Why use a knife and board for cutting? You can cut greens, vegetables and other food right in the pan, bowl or frying pan quickly and easily, and there's no need to wash your working surface after cutting. Our unique kitchen device can be washed in the dishwasher or by hand under warm water right after usage.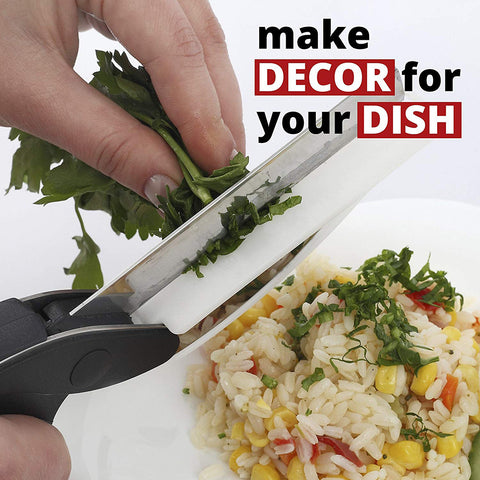 Cutting will now be easy and quick with this gadget. The ergonomic design of the device, along with long handles made of high-quality plastic, will save you from getting tired when cutting.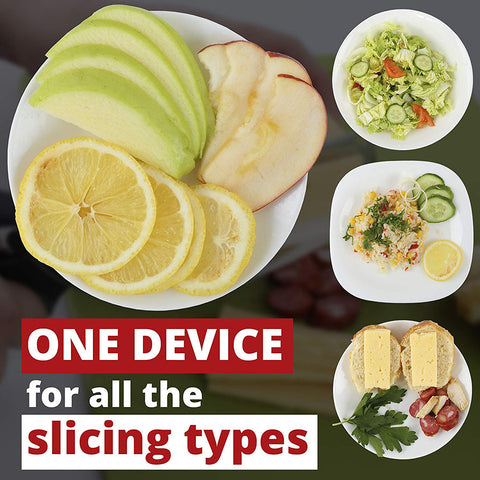 The best gift for friends and family. Looking for a useful and original gift for the holidays? Cool kitchen gadgets are a sure option, which will be loved by both men and wome.
What shipping method Concepturs use?
Currently, all the products will be shipped by USPS/Hermes service. For the Express Shipping, DHL is the shipping carrier.

Processing Time

Our estimated delivery dates are based on several factors, including the destination address, the shipping options you've chosen, and how quickly we can assemble and prepare your items for shipment. You can calculate delivery estimates by taking the processing time for your order and adding the delivery time based on the shipping method you've chosen.

There is different processing time for different item. You can check the processing time from product page. Once your order is placed, you can check order shipping info from the online order status page. 

We are excited to offer international shipping for most destinations of the world. The super savings option will take 10 to 25 business days for every order. If you have any further questions, please contact our customer services: service@tinytoes.art.